Contoh Actinomycosis dengan pewarnaan Gomori Methenamine Silver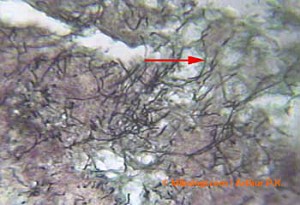 Keterangan gambar:
Filamen dengan pembesaran 1000x (→).
Filamen-filamen Actinomyces israelii ini tidak tercat oleh pengecatan H&E atau PAS.
Examples of Actinomycosis with Gomori methenamine Silver staining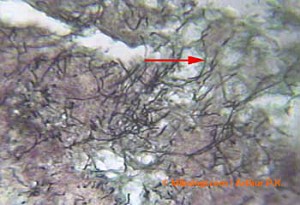 Caption:
Filaments with 1000x magnification (→).
Actinomyces israelii filaments are not stained with H&E staining or PAS.